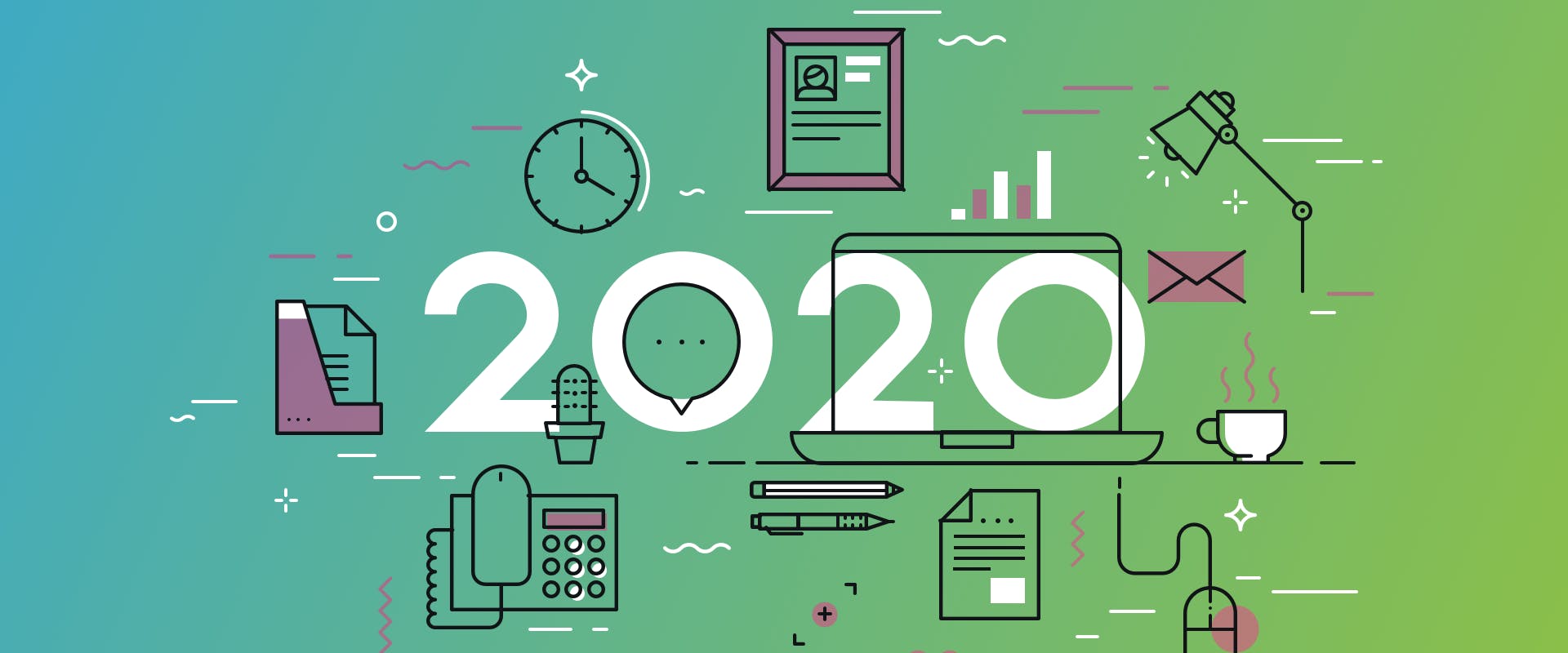 2020 Year in Review
2020 was a tumultuous year that can simultaneously feel like it lasted two-weeks or twenty years.
We're incredibly grateful for everybody who's trusted Buzzsprout with their podcast, and we wanted to look back at everything that we accomplished together in podcasting.
New Features on Buzzsprout
This year we completed 56 projects across 7 work cycles. These projects were comprised of 2,520 distinct updates to Buzzsprout. Some updates were as big as our new Dynamic Content feature, while others were just fixing a typo.
Publish Support Ratings: One of the things we're most proud of is our support team. Without Priscilla, Addie, and Megan we wouldn't be Buzzsprout. Now you can see all of our customer support reviews for the past 30-day.
Advanced Podcast Statistics: We kicked off 2020 with a complete redesign of our Advanced Podcast Statistics. Instead of charging extra for this package, we added it as an additional feature for all of our plans.
Magic Mastering: Magic Mastering uses advanced technology to sweeten audio files automatically and then optimize them to match the industry's best practices for spoken word or music heavy productions.
Podcorn Integration: We'd been writing about Podcorn for quite a while, so we built a full integration to make it easier for you to monetize your podcast.
Descript Integration: More and more of you were using Descript to edit your podcasts. So we built an integration with the Descript team that brings in your edited episode and transcript. And Travis made this awesome video teaching you how to use it.
IAB Certification: After updating our stats package, many of you asked for Buzzsprout to complete IAB certification. Buzzsprout was certified later in the year without any reduction in your podcast stats.
Soundbite Update: In 2020, we published two updates to the Visual Soundbite allowing you to create even better audiograms for your podcast.
Buzzsprout Platform Stats: Learn which podcast apps get the most downloads, which countries listen to the most podcasts, and how many downloads the average episode gets in the first 7-days.
Dynamic Content: We'll be publishing a lot more about this in the coming weeks, Buzzsprout now lets you easily add and remove short pre-roll (intros) and post-roll (outros) content to your podcast episodes.
And a whole lot more: There were a ton of other updates like adding eight new podcast directories, custom SSL certificates, a new disaster recovery plan, a new resources section, and a lot more.
Podcast Guides
In 2020, we published a bit more than one guide a week for a total of 56 podcasting guides. These ranged from product announcements to in-depth walkthroughs and round-up posts.
Here were a few of our favorites: 
Buzzsprout YouTube Channel
This was the year we really started taking YouTube seriously as a way to teach people how to podcast. We published 98 podcast videos on podcasting that were viewed over 5.3 million times. We also grew our channel from 4,720 to 50,500 subscribers.
You can watch (and subscribe) on our YouTube channel, but here are a few of our favorite videos from 2020:
Buzzsprout Branded Podcasts
At Buzzsprout, we publish three of our own podcasts: Buzzcast, How to Start a Podcast, and Podcasting Q&A.
We released Buzzcast every other Friday and did 3 bonus episodes for a total of 29 episodes. Those episodes received a total of 57,631 downloads. 
Top episodes:
On Podcasting Q&A, we published 55 episodes for a total of over 127,015 total downloads. The show grew from 1,135 listeners to about 3,215 per episode.
Most popular:
Travis and Alban recorded this podcast back in 2018, but it continues to get quite a few downloads. In 2020, How to Start a Podcast received 162,381 downloads.
Support Team
In 2020, we answered 92,113 of your support emails. 8,083 of you left us great ratings, though 215 of you thought our support had room for improvement. You can actually see all of our support ratings for the past 30-days.
Our support team grew by 50% from two to three people when we hired Megan in March.
Though everybody on the team pitches in to help, 95.5% of all support emails were answered by Priscilla, Addie, and Megan. 
Podcast Industry & Company Growth
The podcast industry grew a ton, especially in May & June of 2020. Overall the industry added about 1,000,000 new podcasts depending on how you count:
In 2020, Buzzsprout grew from about 25,000 to 86,757 active podcasts. That equates to 247% growth in 2020. Not quite the level of Tesla or Bitcoin, but not too bad for a podcasting company in Florida.
We're really excited for 2021, to hopefully being able to travel safely and to see everybody face-to-face. Thank you so much for all of your support and for being part of the Buzzsprout family.