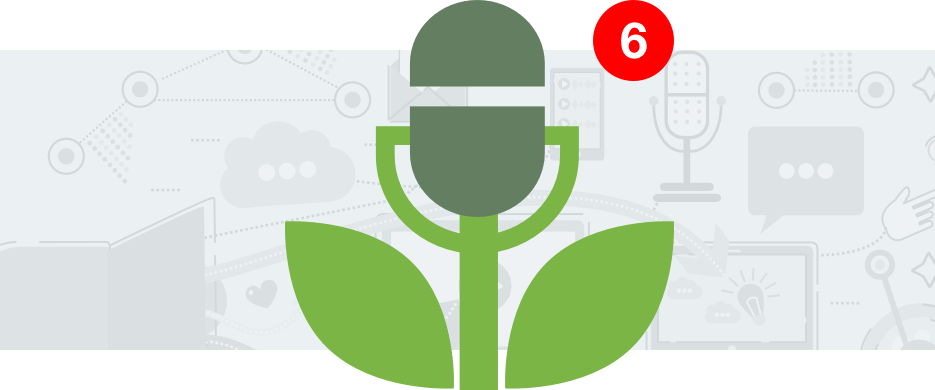 A Bundle of New Updates for Buzzsprout
Spring is here and we're popping our heads up to share some of the new things we've been working on. Working from home has been an adjustment, but we're thrilled with this latest batch of updates. At Buzzsprout, we're all about building tools that help our podcasters succeed and we've got a great bundle to announce today!
New Transcript Options
Providing a complete transcript for each of your episodes makes them accessible to those with hearing disabilities and offers an opportunity to rank better in search results. We are excited to announce that Buzzsprout now works with Otter.ai, Temi, and others (soon to be announced).
Additionally, we are providing you with tools to paste in a transcript from anywhere or even write your own. There are also new controls to turn your transcript on and off (live or not live).
More Directories
Buzzsprout is the easiest way to get your podcast listed in all the major podcast directories, and now there are more directories than ever.

Now you can instantly get listed in Podcast Addict, Podchaser, Deezer, and Listen Notes. We also added the ability to drop in your Pandora link and simplified the submission instructions.
Improved Twitter and Medium Embeds
If you drop a link to one of your episode pages into Twitter, it now (perfectly) generates a beautiful audio player. The same is true on Medium.
Mobile Interface Enhancements
We continue to add more functionality to our mobile interface. With a redesigned navigation, you can now quickly check your directory listings, add team members, update your podcast settings, and more.
Of course, you've always been able to check your stats, and if you have your audio files on your phone (or Dropbox, Google Drive, etc.), you can even upload a new episode.
If you haven't been logging in to your Buzzsprout account from your phone, there's never been a better time to start.
Smart Link Sharing
Have you ever shared a link to your podcast and realized that you accidentally posted a link to your Buzzsprout dashboard?
Well, you're not alone, and Buzzsprout has you covered. Now, if you share a link to an admin page, Buzzsprout will provide a link at the top of the page for anyone that's just interested in listening to your podcast... (instead of trying to guess your password).
Magic Mastering™
Buzzsprout's new Magic Mastering feature takes the audio you have and makes it better. Your episode will sound crisp, clear, well balanced, and perfectly match the industry best practices for overall loudness and true-peak. It's like an Instagram filter for your audio!
Magic Mastering is a premium feature that you can add to any paid plan for as little as $6 per month. It includes Smart Adaptive Leveling, Perfect Loudness and True Peak Targeting, Audio Sweetening (Filtering + Noise, Hiss, and Hum Reduction), and the ability to optimize for Spoken Word or Mostly Musical podcasts.
Learn more about Magic Mastering.