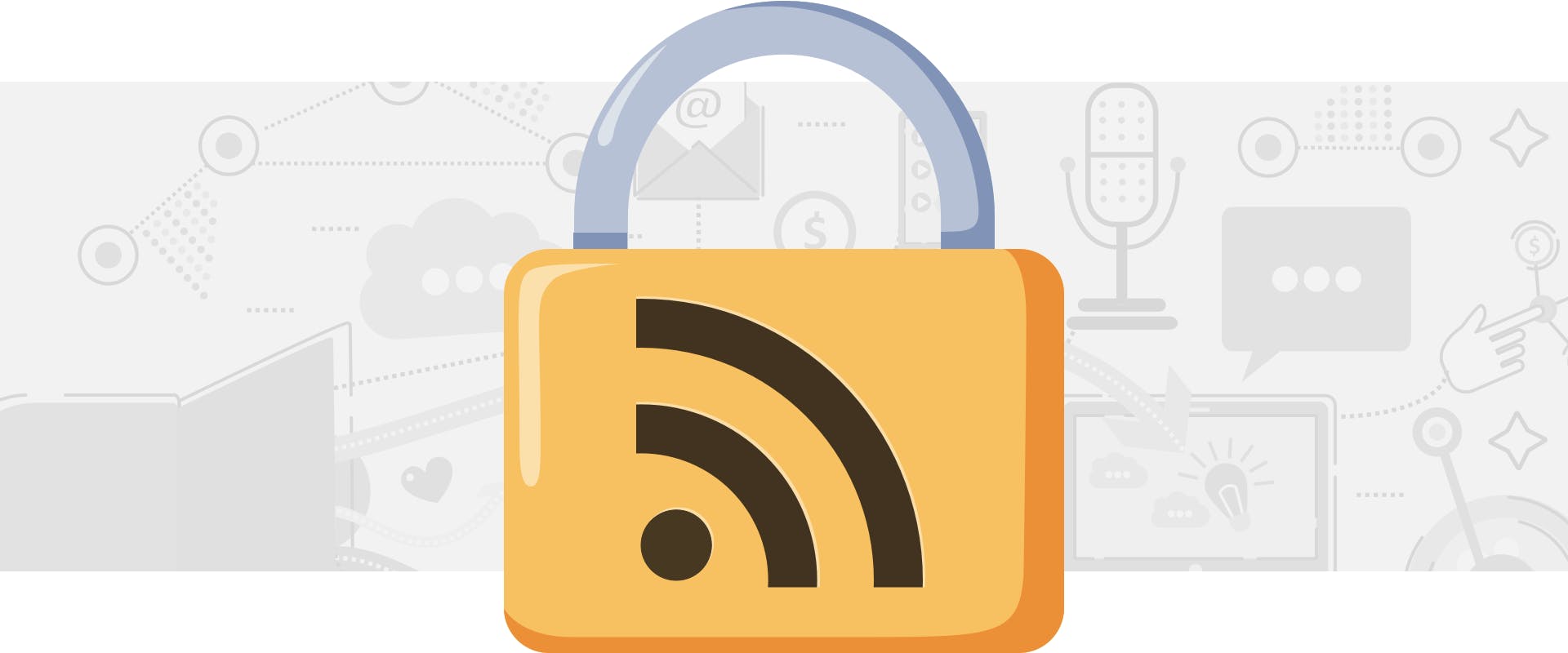 Buzzsprout Supports Podcast Locking
TL;DR - Podcast piracy is not a new concept, but it's becoming a new problem. Buzzsprout now supports the <podcast:locked> element as documented in the "podcast" Namespace. Special thanks to the Podcast Index for bringing podcasters together to make this happen.
Since podcasts are distributed on the open Internet using Really Simple Syndication, it's never been particularly hard for a bad actor to copy someone's episodes and pass them off as their own. So it begs the question, why isn't podcast piracy a more serious problem?
Well, it turns out the answer to that question is twofold:
There are/were limited financial benefits of pirating a podcast
There's a big difference between "not hard" and "super easy"
Limited Financial Benefits
Why pirate something that's free? While some podcasts do generate significant value for their creators, compensation is typically handled directly with the sponsor. Making a copy and distributing it under a fake feed was of little benefit to the pirate, until recently.
With a monetization platform like Anchor, you get sponsorship offers based on the popularity of your podcast. We all know it's a lot of work to create a popular podcast. So how about we just take a show that's already popular, copy it, and push it to the same directories as the original (we may tweak a few minor things just to be safe). Now when someone is searching for that hot new podcast, they may find the original or they may find the pirated version. The more people that subscribe to the pirated version, the more money the pirate gets.
Not Hard vs. Super Easy
Buzzsprout was quite possibly the first podcast hosting company to introduce podcast feed importing back in 2009. This simple idea opened up the ability for podcasters to easily switch podcast hosts, leading to a competitive ecosystem and innovation in the podcast hosting space.
As you would expect, we thought a lot about podcast piracy when we implemented this feature. While we do offer free migrations, you have to buy a premium plan before that option is available. Other premium hosts have implemented their own solutions, from verifying email addresses to imports having to be approved by staff members.
Anchor, on the other hand, offers no protections against podcast piracy. They have an importer that's very similar to Buzzsprout's, but there are no verifications before an entire podcast is duplicated on their platform.
There is a big difference between something that can be done if you have the time and expertise and something that can be done by anyone with 5 minutes to spare. The Anchor system presents a crime of opportunity and if they cared at all about creators, they would implement the security measures below.
Introducing <podcast:locked>
Buzzsprout is proud to be working with the Podcast Index on a series of initiatives to improve the open podcast space. The new "podcast" namespace provides a simple solution to piracy by utilizing an element added to feeds that simply tells hosting sites if they should allow this podcast to be copied/imported into their platform.
We're excited to say that Buzzsprout now fully support this element on both sides. You can toggle the locked status of your podcast on/off and Buzzsprout will not import a locked podcast.
We Need Your Help!
While Buzzsprout is excited to offer support for this security measure, our participation alone is not enough. We need services like Anchor, Libsyn, Blubrry, Captivate, Transistor, and more to support it as well.
If you host your podcast with a competing service, please reach out to them and encourage them to support this important tag. If they don't, well... we would love to have you as a delighted Buzzsprout customer! With Buzzsprout, migrations are free and safe.
Kevin Finn
Kevin Finn is the cofounder and product lead of Buzzsprout—the best way to host, promote, and track your podcast.