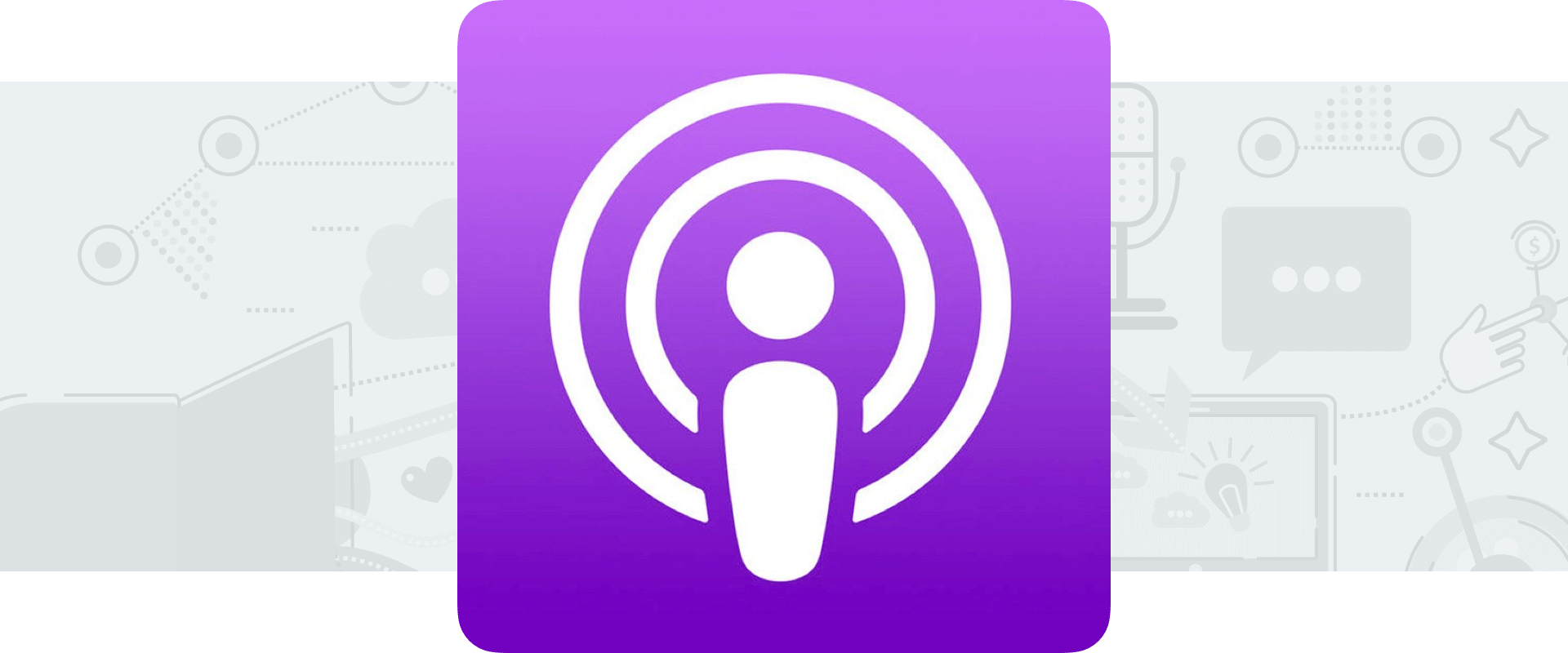 How to Get Your Podcast into Apple Podcasts (iTunes)
Apple Podcasts is the number one podcast directory in the world, and the platform 52% of listeners use to search and stream content. 
With over 1,000,000 podcasts and billions of downloads, it's the first directory we suggest podcasters go to get listed.
Follow these three steps to get your show in Apple Podcasts, and start strong from your very first episode!
Feed requirements before you submit
Before submitting your show to Apple Podcasts, make sure you have a hosting provider, like Buzzsprout.
Have at least one full episode published to your hosting platform, and double-check that your podcast meets these basic requirements:
Podcast Title: Be descriptive and stay beneath the 255 character limit.
Description: Write a compelling synopsis within the 4000 character limit.
Podcast Artwork: Cover art should be 1400 x 1400, 72 dpi, in the RGB colorspace, and saved as a .jpg or .png.
Category: Specify three categories most applicable to your show.
Language: Use the ISO 639 two-letter language code.
Explicit: Mark explicit content, or else Apple might reject your podcast.
Source: About Submitting a Podcast — help.apple.com
Once you meet the criteria above, you're ready to start the submission process!
Step 1: Log in to iTunes Connect
If you host your podcast with Buzzsprout, log in to your account and select Directories > Apple Podcasts.
Select Submit to Apple Podcasts to log in to iTunes Connect with your ID.
If you don't have an existing ID, Apple users can create one for free in the App Store (App Store > Select profile picture > Select Create New Apple ID).
PC or Android users can create an Apple ID on the web, or use the iTunes Store for Windows (Account > Sign In > Create new Apple ID.)
Step 2: Validate podcast RSS feed
Grab your RSS feed URL from your hosting provider and paste it into the validator (Buzzsprout dashboard > Directories > RSS Feed).
Click the Validate button so the system can make sure your show meets all Apple Podcast's requirements.
You might get a validation error if your podcast feed doesn't have all of the required tags. If so, just update the required fields and click Validate again.
Step 3: Submit feed to Apple Podcasts
Once Apple validates your feed, click the Submit button to finish the process.
Next, copy your Apple Podcast URL and paste it into Step 3 of Buzzsprout's Apple Podcasts submission page so we can know when your show is available to listeners!
That's it! You've successfully submitted your podcast to Apple for approval.
What now?
The review process can take up to two weeks, but you'll usually get a confirmation email within three-five days. In the meantime, you can use Podcasts Connect to monitor the current status of your show. 
If your podcast was not approved, you can troubleshoot possible reasons and resubmit your show after making the required corrections.
Check out our Apple Podcasts help guide for more answers to FAQ.
Features of Apple Podcast Connect 
Podcasts Connect lets you to manage all podcasts associated with your Apple ID so you can make changes to your as it appears in Apple's directory.
Use the Apple Podcasts Connect web portal to:
Track your stats
Apple Podcast Analytics gives you user-friendly data to track your show's performance and get valuable insights into listener behavior.
You can access an overview of your podcast's performance, track trends across time, and get stats on individual episodes.
Refresh your feed
Manually refresh your feed to get your content into Apple Podcasts faster, but keep in mind that Apple will remove this feature if it detects overuse.
Update your podcasting RSS feed 
Podcasts Connect lets you specify a new podcast URL and moves the new listing right over.
Go to My Podcasts and select the podcast you'd like to update. Drop your podcast's RSS feed into the field and click Save and Update. Fix any validation errors and select Save, then Update again.
Monitor your podcast 
Monitor your podcast to keep an eye on any technical errors that could arise, stay on top of a scheduled refresh, and hide or delete your audio files.
Mirror URL
Users can manually subscribe to your podcast using your Mirror URL link. Apple Podcasts redirects users to your RSS feed URL, allowing you to change your feed without losing subscribers.
Where else should I list my podcast?
Getting listed in the top podcast directories like Apple should be the first step of your podcast marketing plan. Here are our step-by-step guides on how to get your show into the essential podcast directories.